Debbie – Total Knee Arthroplasty
I can not say enough about Dr. Schaefer. I have been to several other Orthopedic Surgeons over the past several years and have not met a more compassionate and sensitive surgeon. When considering Knee Replacement surgery a friend recommended Dr. Schaefer. I knew from the first appointment he was the doctor for me. He immediately put me at ease and made me fill like I was the most important person at that time. Dr. Schaefer, Tracy Smith, PA-C and the office staff took all the time I needed to explain everything about the surgery. They also worked very closely with my Physical Therapist, Harry Lekosiotis, so any issues that developed during recovery were addressed quickly. I highly recommend Dr. Schaefer to anyone needing an Orthopedic Surgeon.
---
Sandy – Bilateral Total Hip Arthroplasty's
For the last 5+ years I have suffered intense pain in my hips. I was not able to walk around the mall or walk very far at all. I had my first hip replacement in April 2016 and my second hip replacement in September 2017! I would not have gone for my second hip replacement with the same doctor if I didn't feel he was more than competent and compassionate. I am still awestruck at how not only is the doctor's compassion off the chart but also, that of Tracy Smith, PA and his entire staff. Everyone made themselves available to me 24/7 and took great care to make sure I was treated with respect. I am able to do many things I haven't in years! I have never been treated like family before by a doctor or his staff until now. I could not have done this with any other doctor or staff.. Thank you!
---
Cyndy – Bilateral Total Knee Arthroplasty's
If you're looking for a doctor with experience, passion with empathy for the patient, and unsurpassed customer service, your search is over. I have dealt with knee pain for 20+ years and never imagined a day without my cane or an hour without pain. When I showed up to Dr Schaefer's office I was at my worse – wheelchair bound and without hope. Knee surgery was my only option if I ever wanted to walk again. Within months I had both knees done and successfully went through rehab. I am now walking without a cane and doing things I hadn't done in YEARS. Dr Schaefer displayed genuine care in my recovery throughout the process and was always within reach if I had questions or concerns. In a world of "nonstop" it was nice to be taken care of without feeling like a number or an inconvenience if I called the office. Thank you, Dr Schaefer, for giving me back my life!
---
Jimmie – Bilateral Knees Patellofemoral Arthroplasty (PFR)
I've always had a difficult time with doctors, since I suffer from arthritis and other things. But, I knew knee replacement was needed. From the first moment I met Dr. Schaefer and his team, they made me feel like I was their number one priority. From day one of the process, they made sure I was informed and comfortable. Any questions or issues I had, they answered, making me feel at ease. When I had an issue with insurance, they were on it and had it resolved quickly, in my favor.
The care and follow up after both surgeries was beyond by expectation. I just can't say enough about him and his team! Anyone needing work done should look no where else but with Dr. Schaefer and his staff. 
---
Esther – Total Shoulder Arthroplasty
What struck me most about Dr. Schaefer and Tracy is their personal touch; you can tell they care! I haven't had a doctor that cared about me since my children were delivered over 30 years ago. The first time I was ever there, Dr. Schaefer squatted down on his knees and brought my chin up and told me he could fix my shoulder. Not only that, but every need I have had has been met for me immediately. I haven't found this type of care anywhere, I love them all so much. The staff is wonderful and I would recommend them to anyone who needs orthopedic care. You won't find this type of care anywhere else. 
---
Takisha – Total Knee Arthroplasty
Dr. Schaefer and his staff are the best! This is the best orthopedic doctor I have ever been to. The staff has all been wonderful and everybody is professional. Everybody is concerned about the patients and so is Dr. Schaefer. He makes sure that he explains what is going to happen, what his plans are and what his future plans are for you. He loves his patient's and I would recommend him to anyone! There is not one bad thing I could say about Dr. Schaefer, Tracy or his staff! 
---
Mike – Bilteral Total Knee Arthroplasty's
Dr. Schaefer did both my my knees at the same time in 2005.I flew back and forth several times from California for consultations after a severely botched surgery on my right knee by another surgeon. I would recommend Dr. Schaefer for anyone in need of cutting edge surgery to alleviate pain and get your life back on track! 
---
Lance – Reverse TSA, Bilateral TKA's, THA
I am thoroughly satisfied with Dr. Schaefer. He did such a fabulous job helping my wife and I, that I wouldn't want to go to anyone else. The most difficult rehab was with my shoulder replacement, however, it was worth all of the hard work. I've been through four replacements with Dr. Schaefer and I am very pleased. I would recommend him to anyone! 
---
Amy – Total Knee Arthroplasty
I have known Dr. Schaefer for over 15 yrs. About 3 years ago I was referred to him again by my primary care physician. I have been living with Rheumatoid Arthritis and it had taken its toll on my knees. Dr. Schaefer knew it was time for me to have my first knee replacement from the x-rays and from looking at it physically. The Doctors and Nurses at Orthopedic Associates of Kalamazoo made each visit before and after the knee replacement" Awesome. "One thing that stood out the most during my visit with doctor Schaefer was when he asked me " What quality of life do you have with your knee like that." I told him none. I explained to him what I don't do anymore because of the way it looked, how painful it was to walk on it and how it made me feel when people would stair when I walked. He said to me" I'm going to give your quality of life back to you with this new knee.
Eventually , I ended up getting both knees done within two years. I had the best experience with being a patient of Dr, Schaefer.
I Cant forget his Awesome Assistant Tracy, who never gave up on me.
Thank you Dr. Schaefer and his Assistant Tracy for taking care of me the way you did. 
---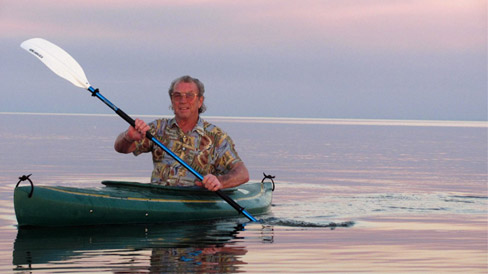 Robert – Bilateral Reverse Total Shoulder Arthroplasty's
Dr. Schaefer and his crew were absolutely fantastic! They have been easy to work with and happy to help me in every way they can. Dr. Schaefer was awesome and gave me a new lease on life with my two reverse total shoulder replacements! I'm able to do things now that I haven't been able to do in many years. Thank you!
---
Mary H. – Total Knee Arthroplasty
My husband and I appreciate Dr. Robert Schaefer and his staff very much in regards to my recent knee replacement surgery. Every person we worked with in this process, Tracy, Arisa, Mia, Harry, and all at the office and hospital were professional, kind, easy to understand, available, and patient. I am having my second knee surgery done in October and am at ease knowing I will be, once again, working with this great group of people.
---
Patricia – Total Hip Arthroplasty's, Total Knee Arthroplasty, Total Shoulder Arthroplasty
I was very well satisfied with Dr. Schaefer and his staff. I've had four different procedures with excellent results. I was the first of his patients to have the anterior hip procedure and am so very pleased with my results, I can't imagine what my life would be without having these surgeries. Dr. Schaefer has a very caring manner and his staff is also very caring, competant and shows courtesy. I would recommend Dr. Schaefer for any of your joint replacements!
---
Vicky – Bilateral Total Knee Arthroplasty's
Dr. Schaefer has done both of my Total Knee Replacements. And I honestly couldn't imagine having it done anywhere else. I don't ever remember receiving such compassionate and expertise care from any medical office. You never feel forgotten or unimportant.
From Mia with scheduling, Tracy encouraging me and caring for me at all my appointments both before and after the surgery, Arisa at Oaklawn whose comic relief removes any fears you might have, to the entire staff, it was top notch all the way. And then there is Dr. Schaefer, whose bedside manner and confident and charming personality would put anyone at ease. Even more importantly, his many years of experience that made my surgery a breeze.
My surgery and recovery have been nothing short of miraculous! And every time they remind me of how great I am doing, I remind them that it was a team effort. It was my determination and mindset coupled with their encouragement, skill and compassion that made this not only possible, but enjoyable. I can't wait for this summer to go kayaking, biking, playing golf and everything else I love but had to put on hold. No more! Thanks to Dr. Schaefer and his staff, I have my life back!!!
---
Kathy – Bilateral Hip Arthroplasty's
I have had a good experience and great support with both of my hip surgeries. The surgeries and treatment have gone wonderfully. If people are looking for hip or any other surgery done, I would recommend Dr. Schaefer and his staff! They work with you and support you. If you have any problems, they work it out. I have an excellent report for him and his staff!
---
Scott – Bilateral Hip Arthroplasty's
When I saw Dr. Schaefer for the first time, I was in constant pain in both hips and he gave me the confidence that I could have my old life back again. It's been 6-7 months since my first hip replacement, and I feel like a new person! My first hip is healed completely and I have range of motion that I never had before. I just had my second hip done last week, and the incision is already healed. I feel 100% better already. It's a life changing event for me to get both of them done. The whole process was first class, I was very happy with every detail of my surgeries.
---
Karen – Bilateral Hip Arthroplasty's
From the very bottom of my heart I would like to express my gratitude for all that you and your fantastic staff have done for me. Not just for the great medical work, but also for the emotional kindness that all of you provided for me during all of my visits.